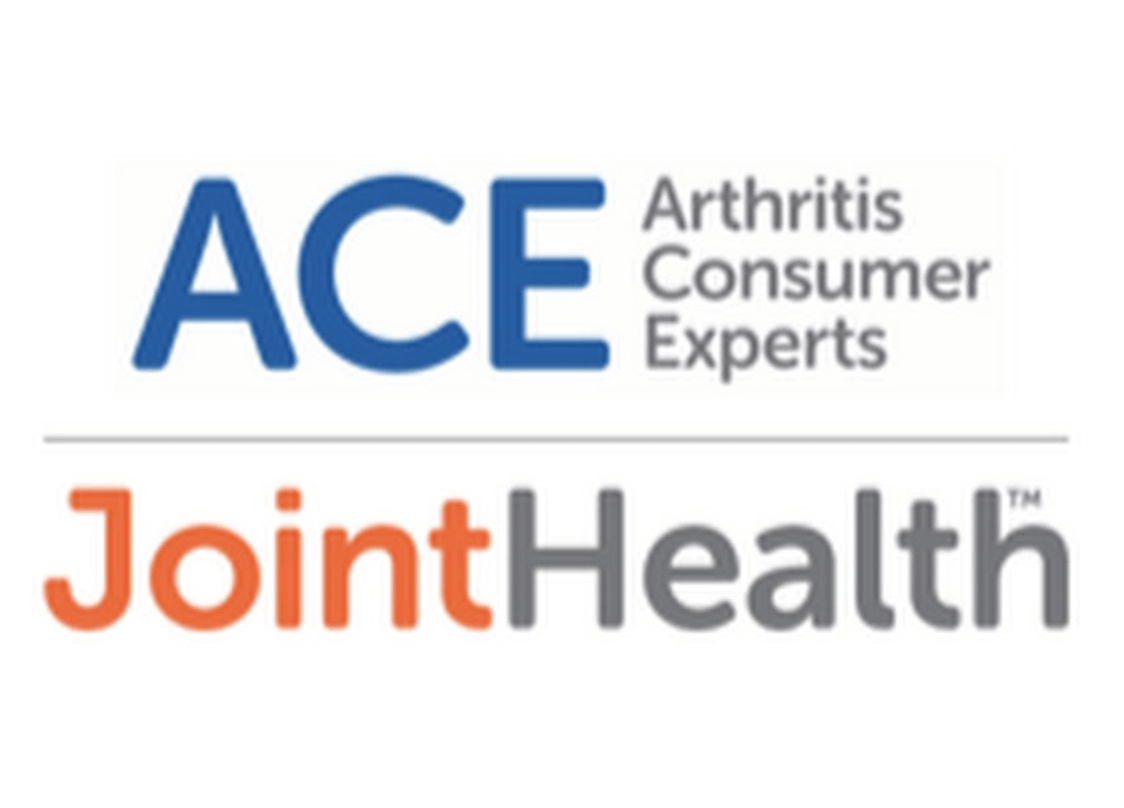 Arthritis Consumer Experts is a national organization that provides free, science-based information and education programs in both official languages to people with arthritis. Whether it's supporting patients to better work with their healthcare providers, public formulary or private insurer, helping people reach out to their local elected official, or powering them to maintain their work careers, ACE supports Canadians living with all forms of arthritis by helping them take control of their disease and improve their quality of life. ACE is guided by a strict set of guiding principles, set out by an advisory board comprised of leading scientists, medical professionals and informed arthritis consumers. Please visits us at www.jointhealth.org or email us at feedback@jointhealth.org to learn more.
Arthritis Consumer Experts and its team members acknowledge that they gather and work on the traditional, ancestral and unceded territory of the Coast Salish peoples - xʷməθkʷəy̓əm (Musqueam), Sḵwx̱wú7mesh (Squamish), and Səl̓ílwətaʔ/Selilwitulh (Tsleil-Waututh) Nations.
---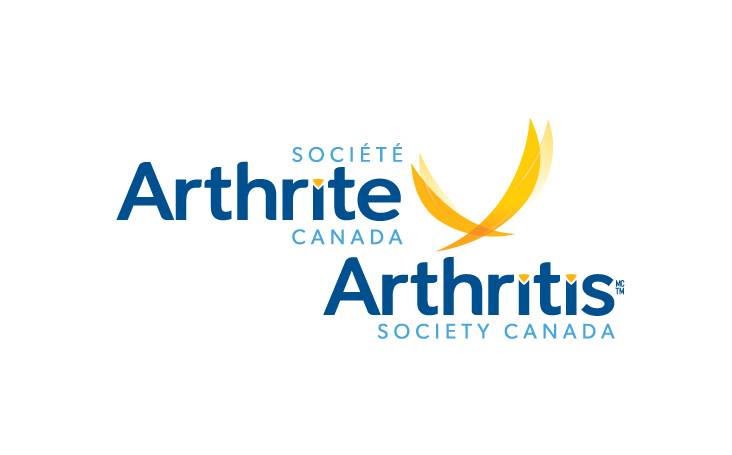 It's Arthritis Society Canada's priority to make sure that everyone with arthritis has access to the life-changing treatments and information they need to fight the fire of Canada's most common chronic condition. We are constantly updating our online resources with the latest and greatest evidence. Please check out our new hub all about the Symptoms, causes and treatment of gout. Gout is the most common form of inflammatory arthritis, affecting as many as 1 million Canadians, and we're helping people manage it with up-to-date info on Risk factors for gout, Tips for Self-management of gout and online learning guides on everything from staying active to eating well.
Arthritis Society Canada is proud to be Canada's largest charitable funder of cutting-edge arthritis research. Thanks to the generous support of donors who help fuel our mission, we invested $5.3 million in research just last year. Here are our Top 10 Research Advances of 2022, plus the recent winners of our Strategic Operating Grants, Star Career Development Awards and four new Ignite Research Grants.
To learn more about how we're working to extinguish the fire of arthritis, please visit www.arthritis.ca or visit us on Facebook, Twitter, Instagram or LinkedIn.
---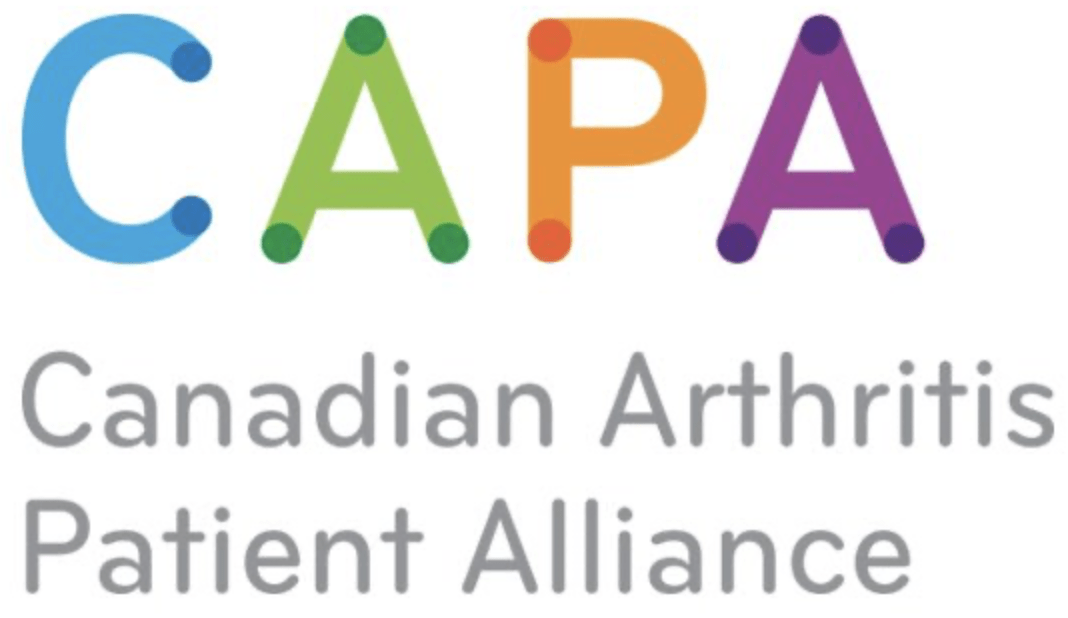 The Canadian Arthritis Patient Alliance (CAPA) is Canada's only volunteer-based arthritis patient organization run by patients, for patients. True to its grassroots nature, CAPA is entirely patient-driven, independent, and supports a community of people living with arthritis across the nation. Our belief is that the first expert on arthritis is the person who lives with arthritis and provides a critical voice and perspective that needs to be heard in decision-making.
---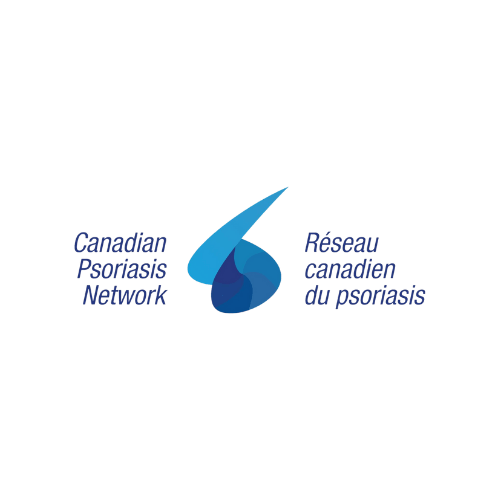 The Canadian Psoriasis Network (CPN) is a national not-for-profit organization dedicated to improving the lives of people with psoriasis and psoriatic arthritis (psoriatic disease) in Canada. We do this in part by providing current information on research and treatment options and by working with others to build awareness and advocacy about the complexity of these conditions.
---

The Canadian Spondyloarthritis Association (CSA) plays an essential role in helping patients with Spondyloarthritis (SpA) achieve their full health potential and live a better life. CSA is the only patient-led, not-for-profit organization focused solely on Canadians living with SpA, a group of chronic inflammatory arthritic conditions including Ankylosing Spondylitis (AS)/Axial Spondyloarthritis (axSpA), Psoriatic Arthritis (PsA), Enteropathic Arthritis, Juvenile Idiopathic Arthritis and related conditions. CSA provides credible and relevant resources for patients and healthcare providers. CSA offers support, information, awareness, and advocacy to inform and empower the patient community and the thousands at risk of being diagnosed. Visit www.sparthritis.ca for more information.
L'Association canadienne de spondylarthrite (ACS) joue un rôle essentiel afin d'aider les patients atteints de spondylarthrite à atteindre leur plein potentiel en matière de santé et vivre une vie meilleure. L'ACS est la seule organisation sans but lucratif dirigée par des patients et axée uniquement sur les Canadiens atteints de spondylarthrite, un groupe de maladies inflammatoires chroniques comprenant la spondylarthrite ankylosante (SA), la spondylarthrite axiale, l'arthrite psoriasique, l'arthrite liée aux maladies inflammatoires de l'intestin, l'arthrite idiopathique juvénile (AIJ) et des maladies connexes. Nous offrons des ressources fiables et pertinentes aux patients et aux fournisseurs de soins de santé. Nous offrons du soutien et de l'information, nous sensibilisons les gens à la maladie et nous défendons la cause de la communauté de patients et des milliers de personnes à risque de recevoir un diagnostic afin de bien les informer et les outiller. Pour de plus amples renseignements, visitez https://sparthritis.ca/fr/.
---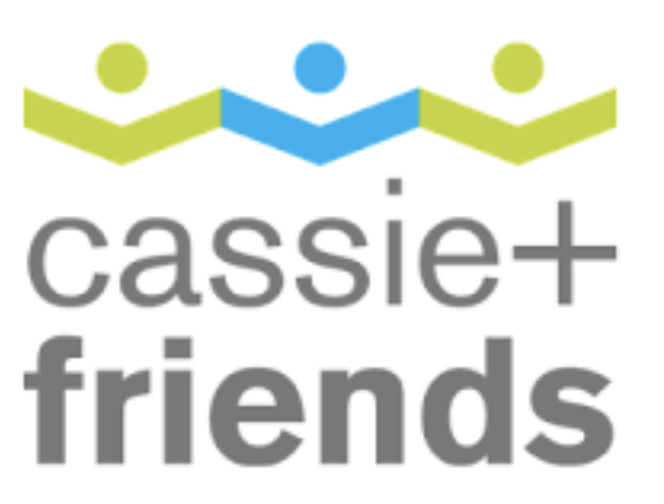 Cassie and Friends is a national, patient and parent-led organization whose mission is to transform the lives of children and families affected by Juvenile Arthritis (JA) and other rheumatic diseases through research, connection, information and support. With the help of youth, parents, pediatric rheumatology teams, answer-seeking champions (aka researchers) and other friends, we're committed to rapidly increasing JA research and support so we can get kids from diagnosis to remission as quickly, safely and as pain-free as possible. Our main programs include a virtual education series, online resource hub, peer support network, equipment cupboards and Team Cassie + Friends - our annual run/walk. Since 2007, we have raised over $3 million towards our vision of a pain-free future for kids. We welcome anyone interested to get involved!
---

Lupus Ontario was founded 44 years ago as the Ontario Lupus Association, the largest Canadian provincial organization focused on improving the lives of lupus patients and their families. Lupus Ontario's mission is to provide vital support, education, awareness, advocacy, and research through the fundraising efforts of our staff and volunteer community to help those with lupus live longer, healthier and better lives.
We provide education and support to lupus patients and their families, through support groups, monthly webinars, and our monthly newsletter (subscribe here).
Through research, we hope to one day find a cure for lupus. We support the Annual Geoff Carr Lupus Fellowship, the Lupus Ontario Anne Matheson Biobank, and the six accredited Lupus Clinics across the province, which provide research and patient education to those living with lupus.
More information on Lupus Ontario can be found here: www.lupusontario.org, Facebook, Instagram, Twitter and LinkedIn.


---

The mission of the Sjögren's Society of Canada is to provide support and education for diagnosed and undiagnosed Sjögren's patients, to increase professional and public awareness, and to promote and fund Sjögren's related research.
We provide regular educational programs for our members including newsletters, town halls, and a national patient conference. Patient and member support is provided through a network of 17 support groups across the country.
---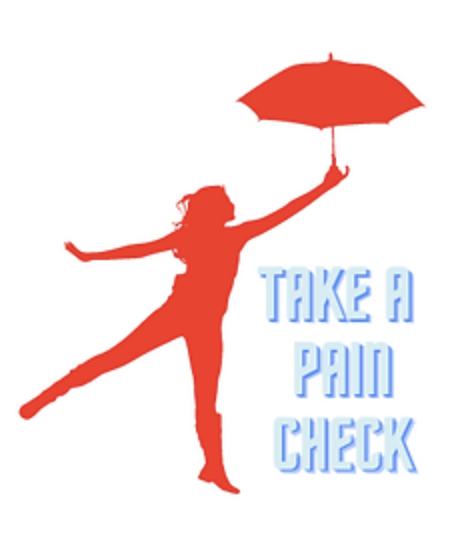 Take a Pain Check (TAPC) was launched as a podcast in March 2021. Soon after, Natasha Trehan built a community and Take a Pain Check became Take a Pain Check Foundation in October 2021. Take a Pain Check Foundation is a non-profit organization committed to the mission and vision of supporting youth and young adults with rheumatic diseases through social media, initiatives, advocacy, and raising awareness. TAPC hosts bi-weekly podcasts, run ambassador programs for health professionals and youth, pilot rheumatic-related events, feature stories on their blog platform and lead monthly Joint Chat Rheum hangouts. The podcast airs every other Sunday engaging guests in conversations about their chronic illness, their relationships, accomplishments, lifestyle, and much more. The podcast is available on Youtube, Spotify, Apple, Google Podcasts, and iHeartRadio. The overall goal is to empower youth to advocate for themselves, and to create a place where they feel understood. You can find more information about TAPC on their website www.takeapaincheck.com, Instagram, Twitter, Tiktok and Facebook.
There are many ways healthcare professionals and allies can get involved with TAPC. The newest way to get involved in this patient-led organization is through their Health Care Professional Ambassador (HCPA) program. The ambassador role varies from the promotion of the podcast to outreach tasks. Take a Pain Check ambassadors are vital members of the community. Being an ambassador will include opportunities to be involved and share information about healthcare, patient perspective and disability equity. In addition, ambassadors get access to a network of like-minded individuals. Physicians and allied health professionals are all eligible for this position. You can apply and read more about the program here.