What is the ACPAC Special Interest Group?
The ACPAC Special Interest Group (SIG) was formed at the Annual General Meeting of ACPAC Graduates and Trainees in October 2017. As the number of ACPAC graduates and trainees increased, a need was identified to formalize ourselves as a unique healthcare resource. In 2019, AHPA formally established the ACPAC SIG within its' organizational structure. To date, work has focused on advancing ACPAC roles within the healthcare system by establishing pillars and priorities, of which Leadership is the foundation for our pillars of Advocacy, Research and Education.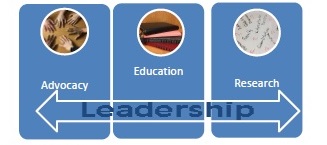 Why join the ACPAC SIG?
The ACPAC SIG represents all graduates and trainees of the ACPAC program who wish to become members. The benefits of becoming a member of the ACPAC SIG include:
A collective virtual home;
Post-ACPAC training educational opportunities geared to the ACPAC graduate;
A forum to promote advocacy of advanced practice/extended roles to stakeholders;
Opportunities for research related to advanced practice/extended roles; and
Leadership development amongst members.
There is strength in numbers! We strongly encourage each and every ACPAC graduate to become an AHPA/ACPAC SIG member.
What is the cost of joining the ACPAC SIG?
There will be an additional $25 fee for ACPAC SIG members, in addition to the AHPA membership fee of $125 (total membership fee is $150).
How do I join the ACPAC SIG?
Two ways to join the ACPAC SIG (please note you must be an ACPAC graduate or trainee)
Select

JOIN AHPA

(top left of homepage) and register as a NEW MEMBER. Complete the form and select the SIG(s) you are interested in joining.
If you are already an AHPA member

, select JOIN AHPA and scroll to select SIG Membership and complete form.
How do I access the ACPAC Members Only area?
Sign in to AHPA website (top right corner)

Select My SIG (blue sliding panel on right)

Select ACPAC SIG
ACPAC SIG Committee Members
Chair: Leslie Soever
Vice-Chair: Gillian Grant
Secretary-Treasurer: Lisa Caldana
Education Committee Chair: Lynn Richards
Advocacy Committee Co-Chairs: Chandra Farrer and Sameer Chunara
Research Committee Chair: Laura Passalent
Communications Committee Chair: Chris Yuen (resigned December 2020); Currently Vacant
Website Liaison: Michelle Bridge
Adhoc Members: Sue MacQueen, Anne MacLeod, Osk Jenkins, Jennifer Burt,
Julie Herrington (Lead – Medical Directives Subcommittee), Gareth Sneath

Contact ACPAC SIG
For general information, please contact ACPACconnect@ahpa.ca
To contact the ACPAC SIG Committee, please contact Leslie Soever (leslie.soever@rogers.com) or Lisa Caldana (lisa.caldana@utoronto.ca) with any questions.
AHPA Special Interest Group (SIG) Terms of Reference
AHPA SIG Terms of Reference FINAL 2020
If you are interested in forming a new Special Interest Group, please see AHPA SIG Terms of Reference below and/or contact the AHPA Chair, Professional Development Email: professionaldevelopment @ahpa.ca
Purpose
AHPA Special Interest Groups (SIGs) exist to support professional development and networking of AHPA members who have an interest in a specific area of arthritis care or research. A SIG must be compatible with AHPA's mission and strategic plan and must cover a subject area that cannot reasonably be addressed by the overall activities of AHPA or by an existing SIG.
Scope
The role of a SIG is to support members of AHPA in forming and maintaining a connection among those with special interests and scope of practice, and to provide input to the board , if requested, on issues related to the SIG's area of interest.
SIG Member Eligibility
The SIG will determine membership eligibility for their group. For example, a SIG with a specific professional affiliation may require that the members are of that profession or training. All members of the SIG shall be AHPA members.
AHPA SIG Support
In general, AHPA will not provide resources, financial or otherwise to the SIG. SIG members will be required to pay an amount determined by the Board and subject to the approval of the AHPA membership (assessed annually) over and above regular AHPA membership in order to cover the costs of activities.
AHPA will support the SIG by:
● Providing website access:
○ The SIG may have space on the AHPA website for their members to facilitate communication among the SIG members. SIG members will be provided with specific access to their section of the website, which will not be accessible to non-members of the SIG. The Chair of Professional and Career Development (or AHPA Board designate as per the President) and the AHPA Webmaster will also be given access to this space.
○ The SIG will also be listed as a benefit on the website for eligible members and may post SIG activities or events on the website calendar of events and/or in AHPA communications such as the monthly Newsbrief. The SIG will be responsible for providing the appropriate AHPA Board representative and the Webmaster with any such postings.
● Providing access to technology for group meetings. SIG meetings must not coincide with AHPA business or other meetings where the technology is utilized.
● Providing meeting space for the SIG, if possible, at the annual CRA/AHPA scientific meeting. The SIG will be responsible for advising the AHPA Board of any such requests by October of the year preceding the CRA/AHPA Annual Scientific Meeting. Any AV or food requirements for any such SIG meeting will be the financial responsibility of the SIG.
● Providing banking support for events which require sponsorship: In any year in which a SIG requires the use of the AHPA bank account and bookkeeping/accounting services there will be a charge of 5% for all sponsorship dollars received with a $200/year minimum
● In certain circumstances, working with the SIG to hold a SIG-led workshop, webinar, etc.
Application Process
The following information must be submitted to the AHPA Board for consideration of AHPA SIG status. A SIG application may be submitted at any time by any AHPA member. The application requires the following documentation:
Completed application form.
A one to two page proposal that outlines compatibility with the AHPA mission and alignment with the AHPA strategic plan; a description of: SIG membership; leadership within the SIG naming at least two officers such as Chair (or equivalent) and Secretary; the purpose of the SIG, with proposed activities; the primary aims/objectives of the SIG; explanation of requested resources from AHPA (e.g., access to technology for meeting purposes); and a plan for the first year (number of meetings, goals and objectives).
A list of at least six AHPA members who have confirmed interest in the SIG.
SIG
review and approval process
SIG applications are reviewed by the Professional and Career Development Chair and the Executive Committee (President, Secretary, Treasurer and either Past-President or President-Elect) of the AHPA Board within 2 months of receipt of application. The Review Committee will present their recommendation to the AHPA Board at the subsequent AHPA Board Meeting, putting forward a motion regarding whether to accept or decline the SIG. The Board will then vote on this motion. The SIG will be notified by written communication (mail or email) of AHPA Board decision. If the decision is to decline, rationale will be provided.
Any future changes to the SIG terms of reference will be subject to the approval of the AHPA Board.
The AHPA Board reserves the right to dissolve the SIG if the SIG no longer demonstrates compatibility with the mission of AHPA or alignment with the strategic plan.
Should the SIG wish to dissolve, it will tender a letter to the AHPA Board stating this intent. There will not be any reimbursement of extra SIG membership fees if this occurs during the membership year.
SIG Requirements
A SIG is required to meet (either via teleconference, webcast or in person) a minimum of twice a year; is responsible for establishing its structure and plan; and should have a Chair and secretary (or equivalent), keep a record of meetings and activities, have clearly stated goals, and an annual plan.
A SIG must provide a short report (one page) to the Professional and Career Development Chair each year by December 31. The report should list SIG meeting dates, attendees, activities during the past year, plans for the following year, and any recommendations to AHPA.