February 2021 AHPA News Brief
Message from the President:
I am grateful for warm shelter at this time of year. A polar vortex creates beautiful scenes of ice, snow, and sun here in Northern Ontario, but I am ready to move on from the past twelve days of -40 degrees. Thankfully, our Newfoundland puppy has continued to demand her daily walks and romps in the woods, and so I have kept on moving.
The cold weather has also timed itself nicely with our very first Virtual AHPA Precourse. We have missed connecting in person with all of you, but I hope you will agree that our Precourse Planning Committee did an excellent job at securing top-notch speakers and topics for this year's event. I would like to acknowledge the hard work of the Planning Committee. Thank you to Sue MacQueen for her role as Chair of the Precourse and the innumerable hours she has dedicated to the success of this event. To Angelo Papachristos for his continued efforts in securing sponsorship funding to make this event possible. To our board members Paul Adams and Sameer Chunara, Jennifer Boyle our webmaster and Leslie Soever, past president. Thank you for all the work you have put into making this event a success. A special thank you also goes out to the CRA staff who were so helpful during this transition to a virtual event.
Another virtual first is our upcoming Annual General Meeting and Awards ceremony. I encourage all of you to join us on March 2nd from 7-9 pm EST. Details about the meeting and links to all the important documents are included below(including the Agenda, Year-End Report, and the Draft Financial Engagement Review). Nominations for board positions are still open and we encourage you to consider joining us on the board. You will also find information about a fun social event to kick off the evening. Get your thinking cap on and your competitive juices flowing. We look forward to seeing all of you on March 2nd.
Remember to stay connected with us through our website, Facebook, and Twitter accounts. New opportunities for connecting and peer learning will soon be available. We hope you enjoy this Newsbrief and the glimpses of the many activities your board, our members and our partners are undertaking.
Stay safe, stay kind,
Anne MacLeod
______________________________________________
2021 AHPA Annual General Meeting Notice
Interested In Becoming an AHPA Board Director?
2021 Virtual AHPA Pre-Course
AHPA events at the CRA
Sign Up to Receive Updates and Resources from the Canadian Rheumatology Association
ORA ASM Save the Date
On Board
Our Online Presence
____________________________________________
2021 AHPA Annual General Meeting Notice
March 2, 2021 7-9 pm EST
AHPA Annual General Meeting (AGM) and AWARDS
Tuesday, March 2, 2021
7:45-9:00 pm EST
Virtual Meeting on Zoom
https://us02web.zoom.us/j/81729339099?pwd=N2Z6VFdMTy9IaFliNVhZVlI1R3BPQT09
(***Please ensure your Zoom name is the same as your AHPA membership name to gain entrance to the AGM)
Link for AHPA AGM documents: https://www.ahpa.ca/events/2021-ahpa-cra-annual-meeting/
Agenda
Year-End Report
Proxy Voting Form*
All members are invited and encouraged to attend.
*For any members unable to attend, a proxy voting form is available on the AHPA website (https://www.ahpa.ca/events/2021-ahpa-cra-annual-meeting/). If there are any questions, please feel free to contact Sue MacQueen at pastpresident@ahpa.ca.
We also INVITE you to join us for a social and fun gathering prior to starting the AGM (in lieu of our traditional in-person lunch). For those of you who missed the first JAKpardy games on January 19th, do not miss out on your chance to participate on March 2nd from 7:00-7:45 pm just prior to our AGM. Prizes to be won following attendance at the AGM.
JAKpardy Games
Tuesday, March 2, 2021
7:00-:7:45 pm EST
Registration Link http://mpg-group.ca/en/jakpardy-march-2
Meeting Link https://us02web.zoom.us/j/82774761583
Looking forward to your attendance and participation.
Anne MacLeod, AHPA President
______________________________________________
Interested in Becoming an AHPA Board Director?
The AHPA Board is a dynamic group of individuals, with national representation, all with a common interest in care provision, education, and research related to arthritis.
We are currently accepting nominations for 5 positions on the AHPA Board of Directors. Elections will be held at the AHPA Annual General Meeting to be held virtually on March 2, 2021, 7 – 9 pm EST.
We are seeking individuals with an interest in the following Board responsibilities:
President-Elect, Communications Committee Chair, Membership Committee Chair, Research Committee Chair and Western Member at Large.
If you are interested, please refer to the AHPA Website for further details. Thank you to those of you who have expressed an interest and have sent in Nomination forms. We're still looking for someone with interest in the Communications position. This is an opportunity for you to be creative and use your computer/technical skills to expand our connections with the AHPA membership and beyond. Questions? Contact Sue MacQueen.
Please complete the nomination form and email the required documents to Sue MacQueen, Nominations Chair pastpresident@ahpa.ca before February 26, 2021.
(Note: the deadline has been extended)
____________________________________________
2021 Virtual AHPA Pre-Course
Our 13th Annual AHPA Pre-Course - our very first Virtual Pre-Course - was a great success! The 3 sessions were well attended with an average of 60-70 participants per week. In week one, Dr Dharini Mahendira shared the challenges of new-onset RA in young women and Dr Yan Yeung discussed considerations in Elderly Onset RA; in week two Dr Cheryl Barnabe shared the challenges of providing rheumatologic care to Indigenous Peoples in Canada from a systems perspective and Dr Henry Averns shared his personal experience in providing care in a James Bay community; week three brought us representatives from Cassie and Friends, a patient and parent-led organization dedicated to transforming the lives of kids and families affected by Juvenile Arthritis and their move to virtual support in 2020, followed by Dr Sacha Bhatia who shared his vision for telemedicine in the years ahead. Thank you to all our speakers and to our AHPA members for making this year's Pre-Course a success. Slides from the presentations will be available on the AHPA website – log in to view these documents. Looking forward to our 14th Annual Pre-Course in 2022!
___________________________________________
AHPA events at the CRA
We have many AHPA members involved in events at the CRA & AHPA Annual Scientific Meeting from Feb 24 – Feb 26, 2021. If you have registered for the ASM, check out the list of AHPA events on our website!
_____________________________________________
Sign Up to Receive Updates and Resources from the Canadian Rheumatology Association
Stay in the know and receive year-round email notifications from the Canadian Rheumatology Association (CRA), including:
· Industry updates
· New position statements and guidelines
· Webinar and events invitations
· And more!
· Example e-blast: CRA Recommendation for Covid-19 Vaccination in Persons with Autoimmune Rheumatic Disease
This offer is only available for AHPA members. You may sign up or unsubscribe at any time.
Please note that some services or offerings that the CRA promotes may not be available to AHPA members.

Please email us at info@rheum.ca if you have any questions.
Click on the following link or button below to sign up: https://mailchi.mp/rheum/jrhtsot0qv
_______________________________________________________
ORA ASM Save the Date
The ORA Annual Scientific Meeting takes place May 28-30, 2021
Complete information can be found here
___________________________________________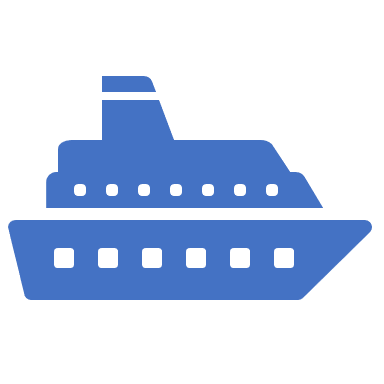 On Board
The last month has been a busy and successful one with final preparations, practice, and finally live sessions of our first Virtual Precourse. Finalization of budgets, year-end reports and planning for the year ahead are well underway. We continue to work on streamlining processes, lines of communication, and recording and storage of board roles and activities. We prepare to say farewell to some of our board members and to welcome new board members at our upcoming AGM. Thank you again to all the board members for their dedication to the AHPA in 2020.
____________________________________________
Our Online Presence
____________________________________________
Next Newsbrief Deadline
Please email us at
info@rheum.ca
if you have any questions.
The deadline for the March 2021 newsbrief will be March 21, 2021. Please send any contributions to communications@ahpa.ca. We are particularly interested in notices of conferences or workshops, new resources for patients or health professionals and summaries of recent research/publications. We welcome contributions from members from all parts of the country.